Welcome to Junior "Love so Nice" Kelly
The Urban Poet
Junior Kelly, who is among Jamaica's finest Conscious Voices, Songwriter extraordinaire and Reggae Music's most prolific exponent, released his 10th studio album entitled "Urban Poet" for Austrian based label Irie Vibrations.
The album is a Masterpiece that Junior Kelly describes as "Pop Culture", where Roots & Culture meets Pop, which is an eclectic mix culminating with incredible live riddims, exciting musicianship and vocal artistry at its best. Junior Kelly claims it as his best work to date and is extremely happy with the outcome, as it is the first time he was able to have such artistic freedom. He states "it was an absolute pleasure working with Irie Vibrations as they listened to me and gave me full autonomy to express myself."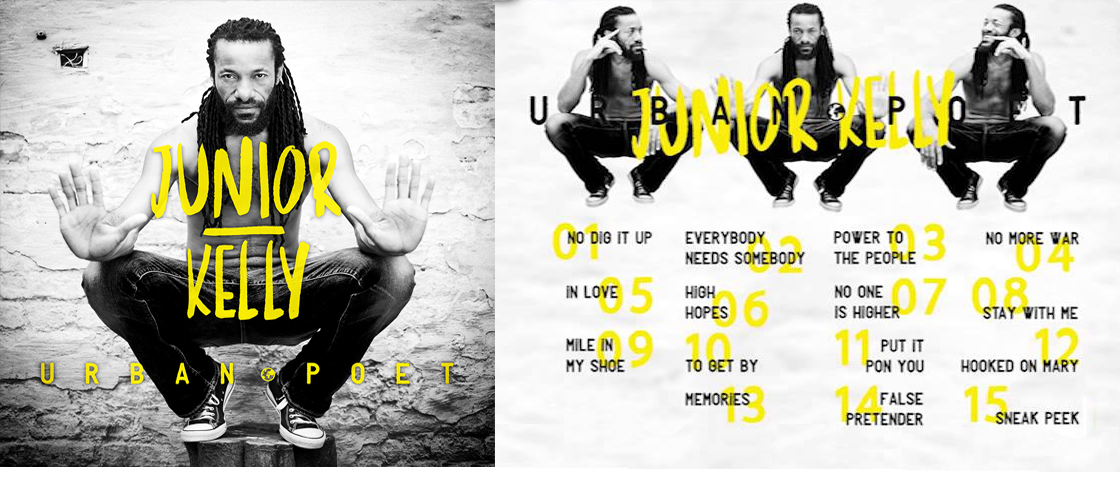 The album has 15 beautiful tracks which encompass more than just Reggae, a little dancehall, RnB, Soul, Jazz and shows the artiste's growth and maturity, from the Reggae infused "High Hopes", "Power to the People", "No Dig It Up" to the smooth RnB tracks "Sneak Peek", "Stay With Me" and "In Love" to the soul searching "No one is Higher" and "Everybody Needs Somebody" to the Jazzy "Hooked on Mary", this album will leave you on a musical high!
It was Junior Kelly's game changing roots reggae mega hit single "Love So Nice" that established him as a star throughout Jamaica in the year 2000. Kelly's breakthrough song pondered a universal question most people ask at least once: "If love so nice, tell me why it hurt so bad?" Kelly's commanding juxtaposition of precisely timed, deejayed rhymes and melodic singing, coupled with his vivid story telling abilities, took the song to the top of the Jamaican charts, a position it held for 15 weeks, making it the island's longest charting number one tune for 2000, the last of it's kind to date, and brought about a stunning introductory album for US based Distributor VP Records, of the same name "Love So Nice", which was released on January 25, 2001.
The success of this epic song and colossal album created an enthralling introduction to the global music landscape and formed a demand for Kelly's music throughout The Caribbean, North America, Europe, Asia and the World at large, with sold out concerts establishing him as a headline act and a significant force within the highly competitive Reggae landscape, in addition to earning numerous awards and major success on several international charts.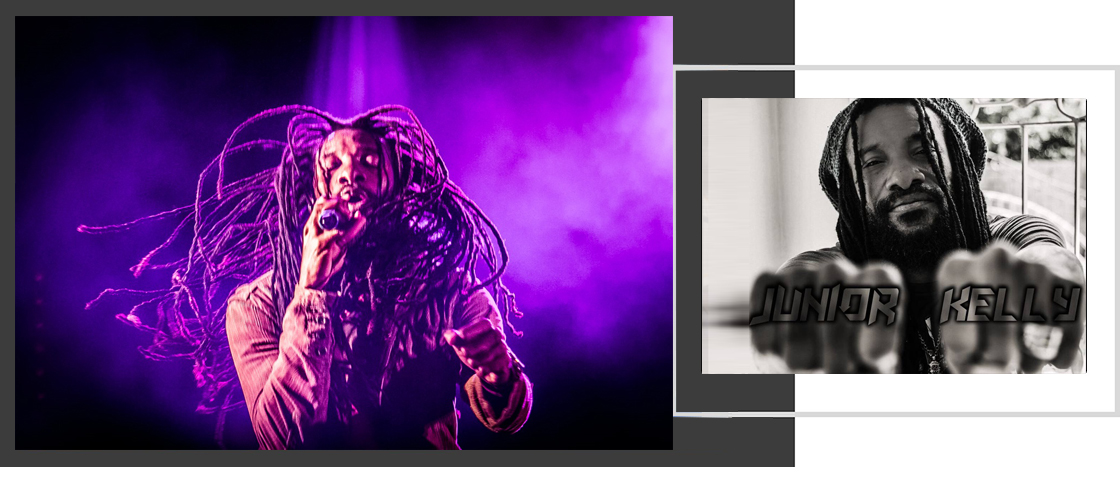 Since his debut, Junior Kelly released a succession of hit singles and several albums, furthering his renown as a skillful mediator between traditional roots music's spirituality, social conscience and dancehall's gritty everyday realism. Junior Kelly oft utilizes rich, multi textured one-drop rhythms which propel Kelly's thoughtful lyrics into selections that stir the soul as readily as they move your feet.
Junior Kelly's lyrics, coupled with his heartfelt, nuanced delivery, augurs well for Reggae music's future while solidifying his prominence among a new generation of Jamaican cultural standard bearers. Junior Kelly is currently focusing on releasing several singles during 2018, while touring Europe, USA, Canada, Africa and the Caribbean.